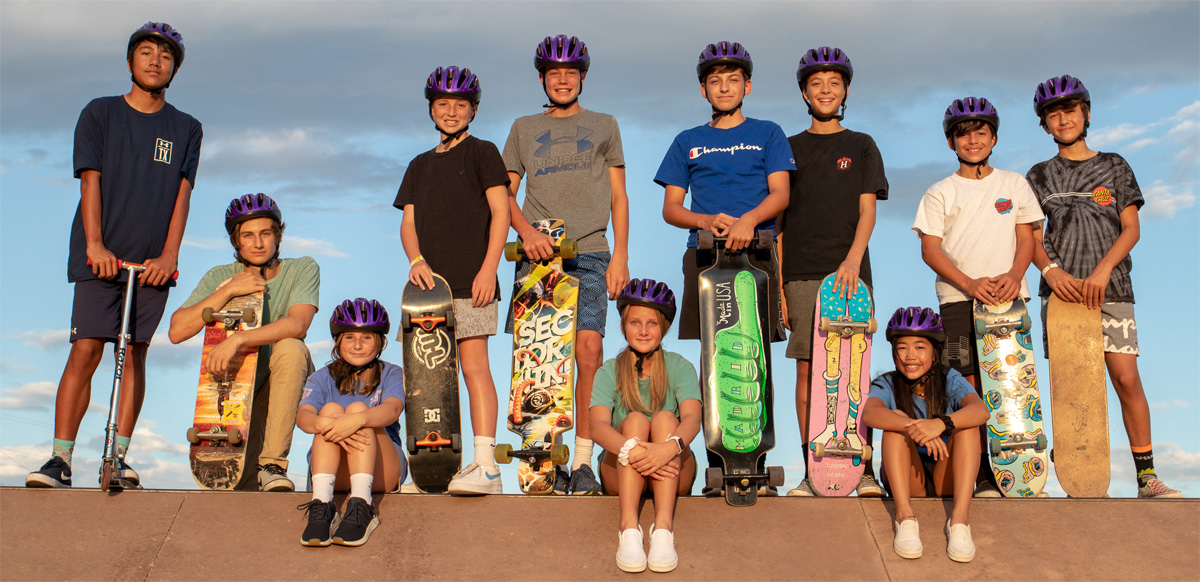 Protection, Prevention and Peace of Mind
It is simple. No kid should ride anything with wheels without a proper helmet.
The Case for Helmet Safety
Ian's death was the result of a traumatic brain injury sustained during a skateboarding accident. It was one of Ian's first attempts at riding a long board (a longer variant of a skateboard) and he was not wearing a helmet. He lost control and hit his head on the curb. Ian was in a coma for 2 weeks before passing away on October 5th, 2008.
Skateboarding injuries send 26,000 people to emergency rooms each year in the United States, according to the U.S. Consumer Product Safety Commission. Children can suffer severe injuries when they fall from a skateboard. To make skateboarding as safe as possible, parents and children must take special precautions.
Bicycle injuries account for more than 300,000 American kids each year going to the Emergency Room. Some injuries are minor, but some children sustain head injuries or broken bones. Most bicycle accidents are preventable, if kids are taught bicycle safety rules and parents make sure they follow those rules. Approved helmets have a Consumer Product Safety Commission sticker but for proper use also make sure they are worn level and strapped snugly.
After Ian's death we wanted more than anything to prevent any family from ever having to go through the horrific experience of losing a child. It is every parent's worse nightmare. No one wants to attend the funeral of a child…..especially a death that could be prevented.  It is our hope to increase helmet safety awareness in San Antonio and the surrounding areas and through education and the media that we expose the youth to the consequences of accidental trauma and help them make wise choices to engage in activities and behavior that will prevent future accidents and keep our youth safe.
If you are interested in being a part of this endeavor please Contact Us.  Thank you!